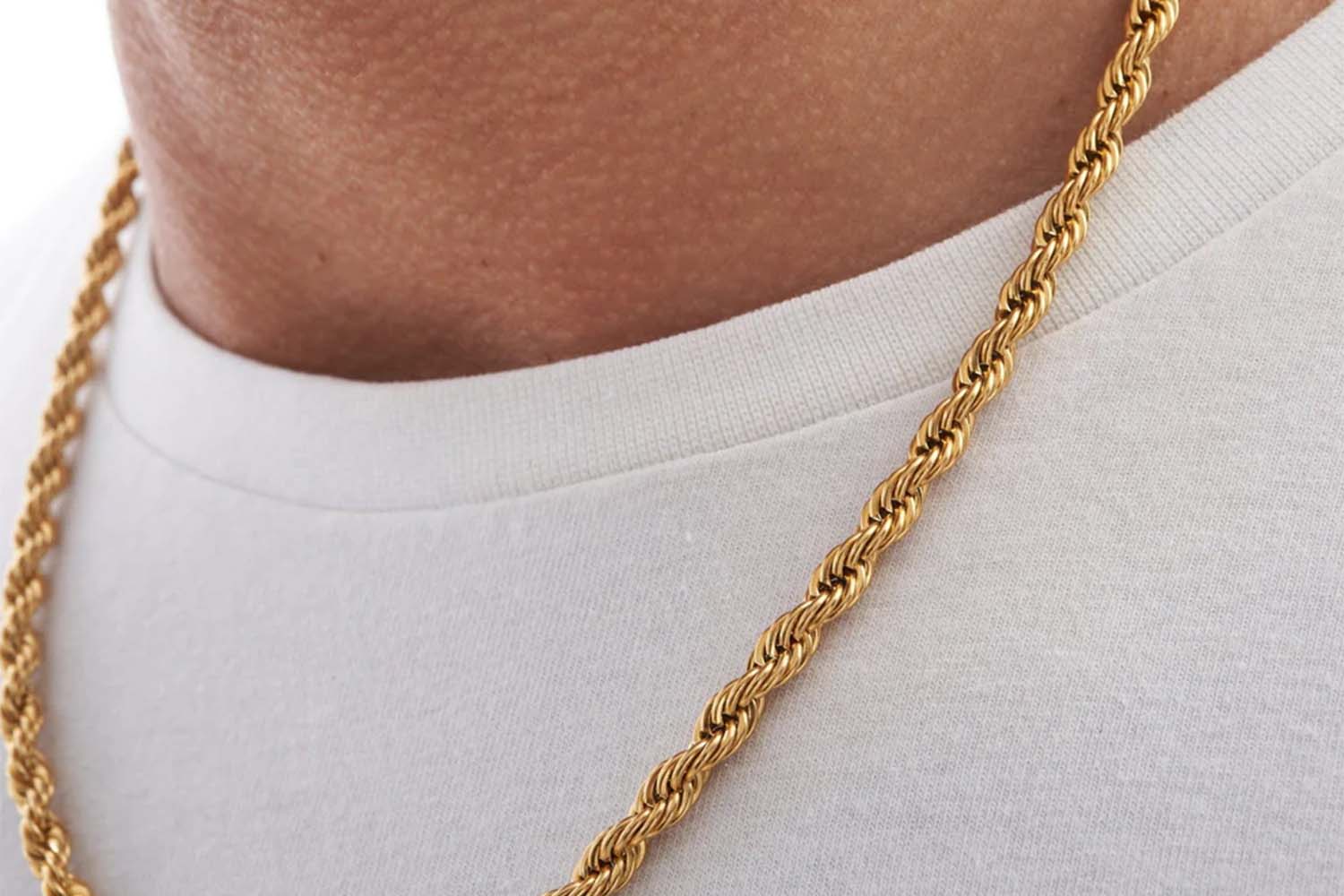 14k vs. 18k Gold: What's the Difference?
If you're not a jewelry pro, you might not know the difference between a 14k gold piece of jewelry and one that is 18 karats. If you've heard these terms, you might have even confused them with the word carat, which refers to the weight of diamond jewelry.
But karats and carats are different. Today, we'll walk you through the difference between jewelry with varying karat amounts and how to tell which one is right for you.
What Are Karats?
First off, it would help you to know what we're even talking about when we say the word "karat." This word is a measurement of a piece of gold's purity.
This refers to the amount of pure gold relative to the amount of alloy materials used in a piece of gold jewelry. Essentially, the lower the karat number, the less gold content there is in any gold jewelry component.
What Are the Different Types of Gold?
Speaking of gold jewelry, it might also help to refresh you on the different types of gold available when you shop for gold jewelry. Getting an idea about what differentiates these can help you select the one that's best for you.
Rose gold: This kind of gold has a rosy hue, as the name implies. It comprises real gold and copper alloy.
Yellow gold: This is the version you most likely imagine when you think of gold. It can contain alloy metals, too, but they don't change it to another color.
White gold: This gold variation tends to look the most like silver. The nickel and zinc alloy metals give this kind of gold its cool tone.
Black gold: Believe it or not, black gold is an option that's available in many stores. It contains real gold mixed with an alloy called cobalt, which causes its dark appearance.
The Primary Difference Between 14k and 18k Gold
As we mentioned, the difference between gold jewelry of differing karat amounts is the percentage of pure gold in each piece. As a result, the main difference between 14k gold and 18k gold is the amount of gold inside.
Let's look at how much gold is in each karat amount:
10K: This gold contains the least amount of pure gold compared to its alloy composition. Essentially, it features ten parts real gold and 14 parts alloy metal, whether that be the alloy for rose, yellow, white, or black gold. It's also the cheapest of the options.
14k: This gold is one commonly used for everyday jewelry. Its alloy metal composition makes it strong compared to pure gold. Although it's less valuable than other types of gold, it is durable for scratches and everyday wear.
18k: 18 karat gold is perhaps the most popular choice for everyday jewelry. This kind of jewelry is the most valuable while contributing a layer of durability, although less than that of 14k gold. 
24k: This is pure gold. It is the most valuable and, therefore, most expensive. It tends to be vulnerable to scratches, so pure gold isn't the wisest jewelry material.
The Pros and Cons of 14k Gold
Are you thinking of getting a piece of jewelry that is 14k gold? Many retailers offer this type of jewelry, so it's a good idea to learn whether you value this jewelry material.
Let's address some pros and cons of going with 14k gold compared to other materials:
Affordability
One of the reasons many people opt for 14k jewelry is because of its lower cost. Its affordability makes it a metal that many people prefer. It's also relatively durable for everyday wear and tear, making it a decent option for those with an active lifestyle. 
Value
The flip side to 14k jewelry is its value. If you're thinking about buying a piece of jewelry you'll own for the rest of your life, you may wish to have something worth more in the long run. Choosing 14k is a good idea for temporary jewelry, but other types are better suited for long-term or heirloom jewelry.
Why 18k Gold Is the Better Choice
If you're ready to buy new gold jewelry, going with 18k gold may be the better choice. This kind of gold is only slightly less durable than 14k gold, but it is more valuable. When you select 18k gold jewelry, you're getting a piece that will hold its value for longer.
What Kind of Metal Should Your Jewelry Be?
Let's say you're looking for exact material recommendations so that you can add high-quality pieces to your jewelry collection. In that case, we have a couple of suggestions that can help you purchase jewelry that will look incredible for years.
Silver
If you're in the market for silver jewelry, one excellent material to choose is premium 316L stainless steel. This type of stainless steel is jewelry grade and safe for your skin. One of the best benefits of this metal is its hardness.
This kind of jewelry won't chip away like other cheap alternatives. When you select premium 316L stainless steel, you're choosing a metal that will stick with you. 
Gold
When you're ready to buy gold jewelry, 18k plated gold is our recommendation. This type of gold has a high-value layer with even more durability underneath. It looks top-notch while offering a reliable strength that can withstand your life.
What To Do When Jewelry Breaks
If you're used to picking out any type of jewelry without understanding its materials, you might end up with some sub-par pieces. If these pieces break, tarnish, or lose their color, you'll probably feel bummed. However, there is something you can do.
When your usual chains or other jewelry pieces meet their demise, you could take them to get fixed at a local jeweler. However, you might find the cost of repair to be more than the worth of the piece. In that case, you might want to try to repurpose the original piece or replace it entirely with a new one. 
You might like new CRAFTD jewelry that kicks your style up a notch. We promise our jewelry won't fade, tarnish, or break apart easily. You can enjoy your CRAFTD jewelry for years to come while taking part in new trends and classic jewelry designs alike. 
How To Keep Jewelry Looking Top-Notch
Once you purchase new CRAFTD jewelry, you can breathe a sigh of relief. One of the ways our jewelry stands apart is how resistant it is to damage. For example, since our jewelry is heatproof, waterproof, and sweatproof, you can wear CRAFTD jewelry in the gym, outdoors, and more.
However, there are still a few precautions you can take to ensure your jewelry looks the best it can.
Review these care instructions to preserve your jewelry:
Clean Your Pieces Often
First, you'll want to keep an eye on your jewelry. If you wear it daily, evaluate it often to determine how dirty it may be. By checking the cleanliness of your jewelry, you can catch any dirt or body oil build-up that may sneak into little crevices and cause your jewelry to look dull.
Cleaning your jewelry is easy, too. One of the easiest methods is to add dish soap to a bowl of water and mix it in. Then, drop your soiled pieces into the water and let them soak for a few minutes. Finally, clean them off with a soft toothbrush, rinse them, and let them air dry.
Store Your Jewelry
When taking care of your jewelry, another preservation tip is to store your jewelry. How often do you notice an accessory gets dirty because you lost it for a period. Keeping your jewelry in one place can help you enjoy your pieces without worry.
Buy Great Quality Pieces
Finally, a tip to keeping your jewelry looking high-quality for as long as possible is to buy the right quality jewelry initially. When you go for high-quality materials, you'll get to enjoy jewelry that keeps its color and value without causing skin discoloration. 
Gold Jewelry Essentials
Ready to make the leap and buy gold jewelry you love? Several jewelry essentials can elevate your wardrobe. Let's take a look. 
An Everyday Chain
One of the most underrated pieces of jewelry is an everyday chain necklace. This kind of chain should be the go-to necklace that you can wear with your lounging clothes and eveningwear alike. Our pick for a classic everyday chain is the CRAFTD Rope chain in gold. 
An Understated Chain Bracelet
When supplementing your essential jewelry collection, you might also consider an understated chain bracelet. Adding a low-key chain bracelet to your look can make for a sophisticated yet minimal detail.
We suggest trying out the CRAFTD Figaro bracelet. It's a piece of jewelry that's visually intriguing yet subtle.
A Statement Earring
Are you an earring person? If so, think about adding a statement earring to the list. Our CRAFTD Crucifix earring makes a terrific selection on days when you feel bold. 
A Pendant Chain Necklace
Are you hoping to start diving into your style expression with jewelry? One way to get more experimental with your jewelry is to add a pendant necklace to your chain necklaces.
Our CRAFTD Vitruvian Man pendant is just one emblem that can add character to your layered chains. 
An Expressive Statement Ring
Finally, you owe it to yourself to own a statement ring that helps you make the best introductions with every handshake. Our CRAFTD Crown ring is one statement piece that looks regal and can remind you of your value. 
Look As Good as Gold With CRAFTD
Now that you know how to determine the difference between 14k and 18k gold, you're more prepared to make jewelry purchases that you're stoked about. At CRAFTD, you can trust our gold jewelry to stand up to the test of time and elevate your wardrobe along the way. 
Sources:
Metals & Alloys | Rice University
How to Clean Your Jewelry Like a Pro | Good Housekeeping
Top 6 Trending Jewelry Trends 2021-2022
Be honest with yourself –– when's the last time you looked in your jewelry box and closet to evaluate your collection? Some types of jewelry are timeless, and you can style them into every new era ...
Read more