Top 6 Trending Jewelry Trends 2021-2022
Be honest with yourself –– when's the last time you looked in your jewelry box and closet to evaluate your collection? Some types of jewelry are timeless, and you can style them into every new era of clothing.
On the other hand, keeping up with trends is the only way to know how to style new and old jewelry pieces to fit in with the times. Keeping a finger on the pulse of fashion trends and popular jewelry styles can also help you realize which elements in your collection need to be replaced with something more up-to-date. 
Let's go over six huge trends that jewelry designers love right now and talk about how you can incorporate them into your typical style. 
Hot Trends With a Vintage Twist
How's your necklace collection looking? Even if you have a few reliable chain necklaces, you'll want to pay attention to the up-and-coming necklace trends of 2021 and 2022. Trendsetters have proven that sticking to the status quo can be old-school, and new, eye-catching elements are worth trying out.
Here are a few popular necklace trends:
Beaded Chokers
Perhaps you've never considered wearing a choker necklace before. But many in the fashion world wear colorful beaded choker necklaces with initials, colorful emblems, and mismatched or patterned solid-colored beads. Pete Davidson and A$AP Rocky are two notable names wearing this style that originated in Ancient Egypt.
Pearl Jewelry
In the realm of chunky jewelry, pearl necklaces are also a huge hit. Historically, women have been the ones to wear this type of necklace, but men are beginning to follow suit.
Icons like Harry Styles, Joe Jonas, Lil Nas X, Jaden Smith, and Usher have all displayed their pearls with pride. We're so stoked about this trend that we had to jump in with our CRAFTD Pearl collection. 
Chain Necklace Layering
Perhaps chunky chains are more your style. If you're not ready to jump into pearl and bead necklaces, you can stick to wearing chains. One way to style chains that has maintained its popularity is layering. 
Wearing a single, understated chain can be a classy way to add simplistic style elements to your daily clothing. On the other hand, when you want to make a strong impression, you can layer your chains for a more eye-catching effect.
Consider pairing a thick Cuban chain with a thinner rope chain or another mid-sized equivalent. You can also pair those with a third chain of varying length to add versatility to the look. 
Earring Trends 
Adding earrings to your fits can make you stand apart from the crowd. In the 80s, this accessory was a go-to for men and women alike, helping people express their individuality like never before.
Here are a few earring styles to consider adding to your collection:
If you're not keen on oversized hoops, consider going for more undersized ones. An accent miniature hoop earring like a huggie can bring your clothing to new places. 
Dynamic, Textured Bracelets 
Do you have any bracelets in your jewelry collection? If you don't, you might want to add a few. Bracelets have proven to be a staple jewelry item for years, and it doesn't look like they're going away anytime soon. These can help add sophistication to your appearance without looking like you're trying too hard.
Here are a couple of bracelet styles you can wear with everyday clothing:
Striking Pendant Necklaces
If you're already comfortable wearing chains and layering chains, it's time to take things to the next level. Wearing pendant necklaces can allow you to layer your chains with even more self-expression. Often, pendant necklaces are statement pieces of jewelry that help add character to your overall look. 
Here are a few of our favorite pendant necklaces:
Statement Rings 
Everyone knows having a firm handshake is one of the hallmarks of making a good impression. Wearing rings in materials like rose gold, silver, and 18-karat yellow gold can help you represent your style and essence from the first greeting. Wear one or coordinate a few to create a mismatched look. 
Consider the:
Find Your Jewelry Personality
When following jewelry trends and fashion movements, it can help to know where you position yourself amid each new craze. Sometimes, new styles will perfectly complement your vibe. Other times, you may prefer to adapt trends to fit your signature style.
Discover a few types of jewelry personalities that may describe your preferences:
Minimalist
Minimalist jewelry can say a lot with a little. Slim silhouettes and subtle details can make for a sophisticated appearance, and you don't have to wear bold, eye-catching statement pieces every day of your life. If you like this style, wearing slim, understated chains and bracelets could be the best fit for you. 
Luxe
Are you someone who doesn't hide behind modesty? Some people prefer fine jewelry that displays gemstones, bangles, and the highest-quality materials. If you like the finer things in life, you can let the world know by incorporating that into your jewelry. 
Expressive
Showing who you are is always a good idea. For some, it's a style philosophy. If you want to let people know what you're about at first glance, you can. Some people who prefer expressive jewelry like to display their Zodiac sign on necklaces for an instant conversation starter.
Others might boast an initial necklace or a charm bracelet with sentimental symbolism. These elements can help communicate your passions and the nuances that make you unique.
Classic
There's always a place for timeless elements in jewelry. If you tend to wear a business casual dress code, you'll likely prefer classic jewelry to match. Brightly-colored beaded necklaces may be a once-in-a-blue-moon accessory. Yellow gold and sterling silver pieces are more on the money for you. When you feel like taking a break from trendy jewelry, you can always revisit classic pieces. 
How To Stay on Top of Jewelry Trends
At the end of the day, expressing who you are is the most important element of your style. However, staying knowledgeable about the jewelry pieces that are exciting to others can help you maintain a passion for jewelry and apparel. 
One way to keep in the loop about fashionable jewelry is to look at red carpet styles. What are your favorite actors, rappers, musicians, and influencers wearing? You can also check out what these people are wearing on their days off. If you dig their jewelry, consider patterning your jewelry collection to include similar pieces.
When you need a refresher on what's trending, we've got your back. At CRAFTD, our trending page allows you to keep up with the jewelry styles people like you love. You can check them out for yourself to see what catches your eye and what's worthy of a permanent home in your jewelry collection. 
Look Good and Stay on Top
We've taken a look at a lot of the trending jewelry styles that have come onto the scene recently. Checking out trending styles can allow you to stay inspired and current with your jewelry collection. When you're ready to try something new, we're here to help you elevate your style with the jewelry you love. 
Sources:
The History Behind … The Choker | National Jeweler
Pearls Are a Boy's Best Friend | The New York Times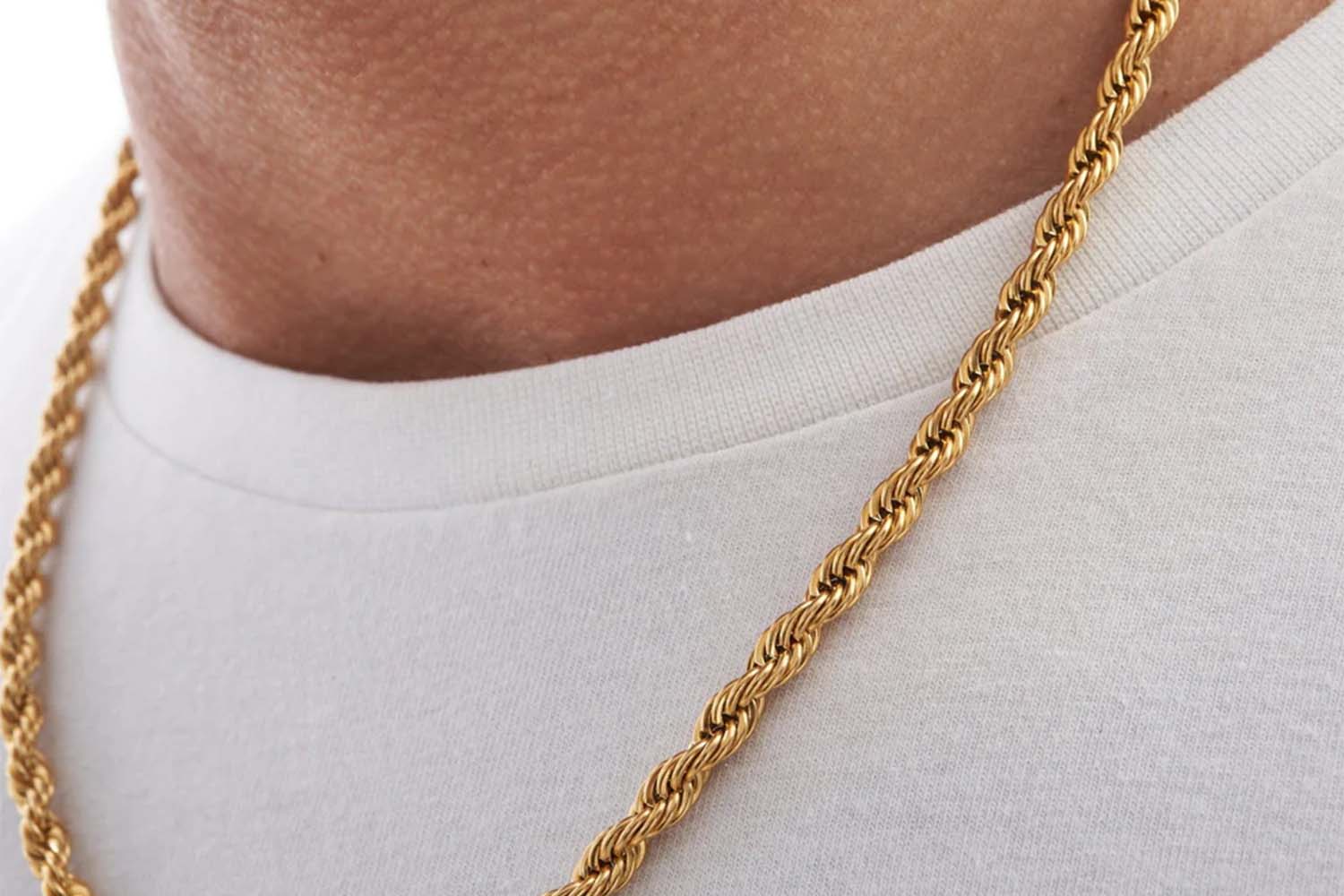 14k vs. 18k Gold: What's the Difference?
If you're not a jewelry pro, you might not know the difference between a 14k gold piece of jewelry and one that is 18 karats. If you've heard these terms, you might have even confused them with the...
Read more