12 Best Minimalist Jewelry Pieces 2022
So many icons in pop culture history remind us that simplicity is badass. At award shows and red carpets, it's clear that bold self-expression turns heads. Still, you can't help but appreciate those that return to well-cut dark suits with groomed hair and minimalist jewelry.
Achieving an elevated sense of style isn't only possible through elaborate pieces of jewelry and jaw-dropping clothing. Many aspire to look refined by returning to understated details in their clothing and jewelry, and it works.
If you're ready to renew your appearance, consider investing in simple jewelry pieces you can wear to exude a sense of self-confidence. Keep reading, and we'll show you our favorite classic jewelry for daily wear and special occasions.
What Does It Mean to Be a Minimalist?
Before we get into talking about minimalist jewelry, it's worth talking about what a minimalist is. From a historical standpoint, minimalism was an architectural movement and an artistic style popular in the 1950s and 1960s. Many people began seeing the appeal of simplistic design and sought to implement these principles into their wardrobes as well.
If you're familiar with trend cycles, you'll know that trends tend to come back into mainstream culture every few decades. In the 1990s and early 2000s, many people gravitated toward more expressive, multi-coordinated themes with their home decor and jewelry. But in recent years, many have opted to bring back simplistic living and design to their home decor, clothing, and even jewelry.
Is There Such a Thing as a Maximalist?
You might be wondering about the opposite of minimalism. Some people prefer to dress with busy patterns, layered pieces, and eye-catching silhouettes. Some call this style of expression "maximalism" to denote the opposite of subdued minimalist fashion.
In jewelry, maximalism might look like layering multiple chains and bulky statement rings on multiple fingers. You might see someone sporting bold pendant necklaces with ice for days.
At CRAFTD, we love bold jewelry ensembles and subdued pieces alike. You're free to choose the chains, rings, bracelets, and earrings that work with your vibe. You can go for a minimalist style or be intentional with minimalist pieces.
Popular Types of Minimalist Jewelry
If you're starting to see the appeal of minimalist jewelry, we don't blame you. Let's talk about the common minimalist jewelry pieces that others tend to enjoy wearing and why they're so popular. Then, we'll show you the CRAFTD best sellers you can add to your collection.
What Are the Best Minimalist Necklaces?
Diamond Necklace: What's more classic than ice around your neck? Diamond necklaces are a tried-and-true element of hip-hop fashion.
Pendant Necklace: While many pendant necklaces can be larger-than-life and eye-catching, this charm necklace can also be a straightforward staple in your collection.
Chain Necklace: For decades, chains have proven their value as staples in the modern man's jewelry collection. Even chains worn solo offer a sleek, refined quality to your typical attire.
Choker: Many women enjoy wearing dainty chokers, but that doesn't mean they're exclusive to women. In the past several years, celebrity men have begun incorporating choker necklaces into their red carpet looks to accent their style.
What Are the Best Minimalist Earrings?
Hoop Earrings: This style of earring has been around for centuries. The classic circular gold hoop design makes it ideal for pairing with casual and formal apparel.
Stud Earrings: When it comes to earrings, there's nothing more subdued than a stud. You can wear these with other pieces or enjoy their solo contribution to your look.
Ear Cuffs: A cuff earring is another simplistic element for your earring collection. This piece clasps onto your ear even if you don't have a piercing, making it an easy piece of jewelry to try out.
What Are the Best Minimalist Bracelets?
Chain Bracelet: Chain bracelets are another essential piece of jewelry to have in your collection. These are the perfect piece to wear when you want to upgrade your look without causing your fit to look over-crowded or busy.
What Are the Best Minimalist Rings?
Stacking Ring: Rings are a staple element in minimalist jewelry. If you're looking to keep your look entirely simple, wearing only one ring will suffice. On the other hand, if you want to add more eye-catching elements to your look, wearing multiple slim stacking rings can help you mix things up.
12 Pieces Of Minimalist Jewelry From CRAFTD
Adding simpler jewelry pieces to your wardrobe can help you look more classic and put-together in your daily life.
Here are 12 of our favorite classic pieces to help you get started:
1. Band Ring
You don't have to go all out when you add rings to your jewelry rotation. Wearing a slim band can add more refinement and class than you might think. When you want a no-frills piece of jewelry to lift your look, our CRAFTD Band ring does the trick every time.
2. Cuff Bracelet
Wearing slim bracelets can also contribute to a minimalist look. Our CRAFTD Cuff bracelet slips around your wrist without a clasp, and it features a slim black line around the center of the cuff. This piece is perfect for casual wear on days when you want to wear subdued jewelry, pairing well with earrings like huggies.
3. Signet Ring
Signet rings have an iconic reputation. Historically, this type of ring represented power and status. When you wear our simplistic CRAFTD Signet ring, you can do so with the same attitude of leadership and authority.
5. Vuto Pendant
We mentioned that pendants have the ability to add understated charm to your look. Our CRAFTD Vuto pendant is an excellent example of that.
Wear this sleek minimalist necklace solo and enjoy how it upgrades your fit without being overpowering. It's available in high-quality silver or gold, so you can select the color you like wearing most.
6. LANURA Ring
Perhaps you're a fan of the understated simplicity in our signet ring. If so, you'll probably like our CRAFTD LANURA ring, which draws on the design of the signet. Enjoy its square face and rustic detail work.
7. Signet 2.0 Ring
This ring offers another variation on the signet ring. The CRAFTD Signet 2.0 design features a flush round face with an indented border rather than portraying an indent on the ring's round face. It's a must-have for those who want to refresh their ring collection with something unique.
8. Avia Ring
Our CRAFTD Avia ring is similar to our original signet design, too. The difference lies in the ring's face.
Although it features the same minimalist design as the signet, the ring's round face is larger, making it a striking piece. You can wear it when you want to try dressing with bolder simplistic jewelry.
9. Avia Pendant
Our CRAFTD Avia pendant features the same simplistic design that many love in our Avia ring. The difference is that you can wear this piece around your neck. It looks terrific alone, but you can also spice up this piece by layering it with curb chains or another classic gold chain necklace.
10. Snake Bracelet
Many people begin incorporating minimalist jewelry in hopes that their appearance will look more dapper and sophisticated. One piece of jewelry that always contributes a sleek quality to your look is our CRAFTD Snake bracelet. This piece is flexible with every movement, making it a terrific piece to wear solo for a modest but classy look.
11. Connell Chain
Some days, a slim solo chain is in order. When you want to boost your style without obvious wardrobe renovations, wearing our CRAFTD Connell chain is an excellent choice. Its two-millimeter size makes it the perfect piece of jewelry to wear to upgrade your clothing or accent your bare skin.
12. Tennis Chain
As we mentioned, diamond necklaces are a delicacy that never goes out of style. Adding ice to your look can be one way to keep yourself looking fresh without too many pieces of jewelry in the mix. Wear our CRAFTD Tennis Necklace on days when your fit needs a touch of bling.
13. Tennis Bracelet
In the same way that our tennis necklace is a world-star piece of jewelry, our CRAFTD Tennis bracelet is also a must-have. Wear it in your preference of gold or silver for a look that's personal to your tastes.
Minimalist jewelry is always a good idea. If you're shopping through minimalist jewelry brands for a loved one or friend, consider letting them browse our collections with a CRAFTD gift card.
Should You Buy Gold or Silver Jewelry?
When shopping online for fine jewelry, you might wonder whether you should go for sterling silver, solid gold, gold vermeil, or another option. Essentially, going for excellent quality should be your main priority. We'll walk you through our jewelry quality to show you why CRAFTD pieces are legit.
Gold jewelry: At CRAFTD, we think you deserve gold jewelry that lasts. We use 18-karat plated gold to ensure your gold earrings, necklaces, bracelets, and rings don't tarnish or rust.
Silver jewelry: Our silver jewelry offers reliable quality, too. We use premium 316L stainless steel to ensure your silver pieces look sleek for years.
The Finishing Touch for a Minimalist Look
Dressing in minimalist jewelry is something many choose to do as a long-term style choice. Still, you're free to adopt this fashion philosophy into your clothing on some days and return to layered pendants and statement rings on the rest.
You get to curate a jewelry collection that's unique to you, and the finishing touch is a self-assured attitude. Whether you're searching for the perfect simplistic silver jewelry or bold yellow gold pieces, we've got your back at CRAFTD.
Sources:
Minimalist architecture | Designing Buildings
What Is Minimalist Living? Here's How to Start Living With Less, According to Experts | Good Housekeeping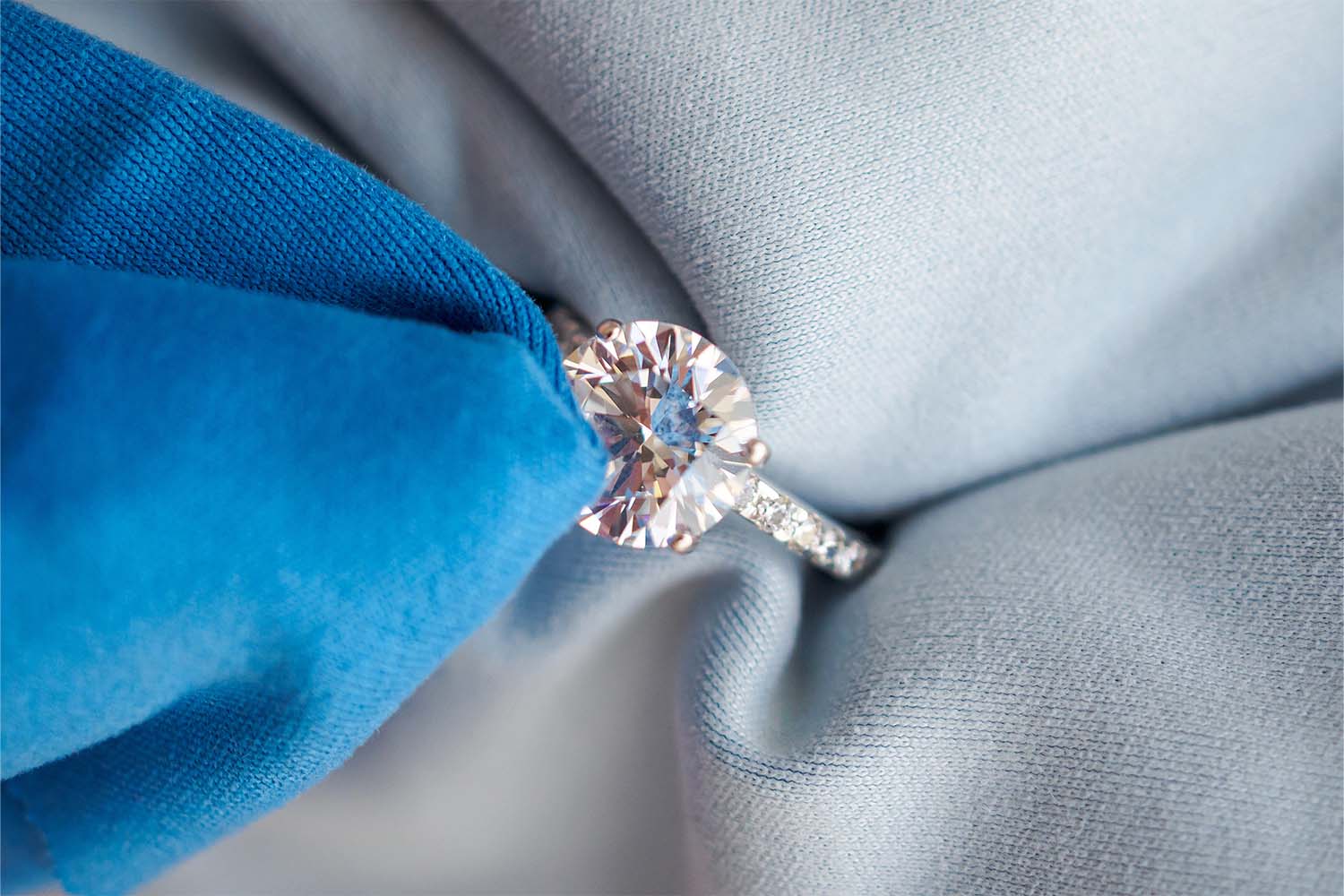 Let's discuss fast fashion vs. shopping for affordable investment purchases. When's the last time you purchased a new pair of shoes? When looking around at loafers, combat boots, and sneakers, you ...
Read more